Life
A downloadable game for Windows and macOS
Introduction:
Hello!
I'm really glad you decided to stop by my page! I've been doing game development since the fall of 2017. I've always enjoyed a good story in any shape or form, I've written quite a bit and I have a rather active imagination. What really drew me to make a game of this kind was that there wasn't a whole lot like them at the time. Most were focused on the adult part of it rather than story, which to me is a big mistake. While sex and nudity is fun, it also has to be used in a supporting way rather than a foundation, otherwise we get the cheesy porno plots which we all know aren't the best. What I'm working toward is making a decent sandbox game with a good story. This has proven to be rather hard, sandbox games is not a joke to make, but I'm going to do my best to improve.
If you like what I do and want to support me going forward you have my thanks, if you can't support me, that's fine too.
About the game:
Life is about Mark, a young man who studies computer science and struggles to fit into a world of unlikely relationships, romance and technology.
Interact and build your relationship with various characters to unfold his story, one piece at a time.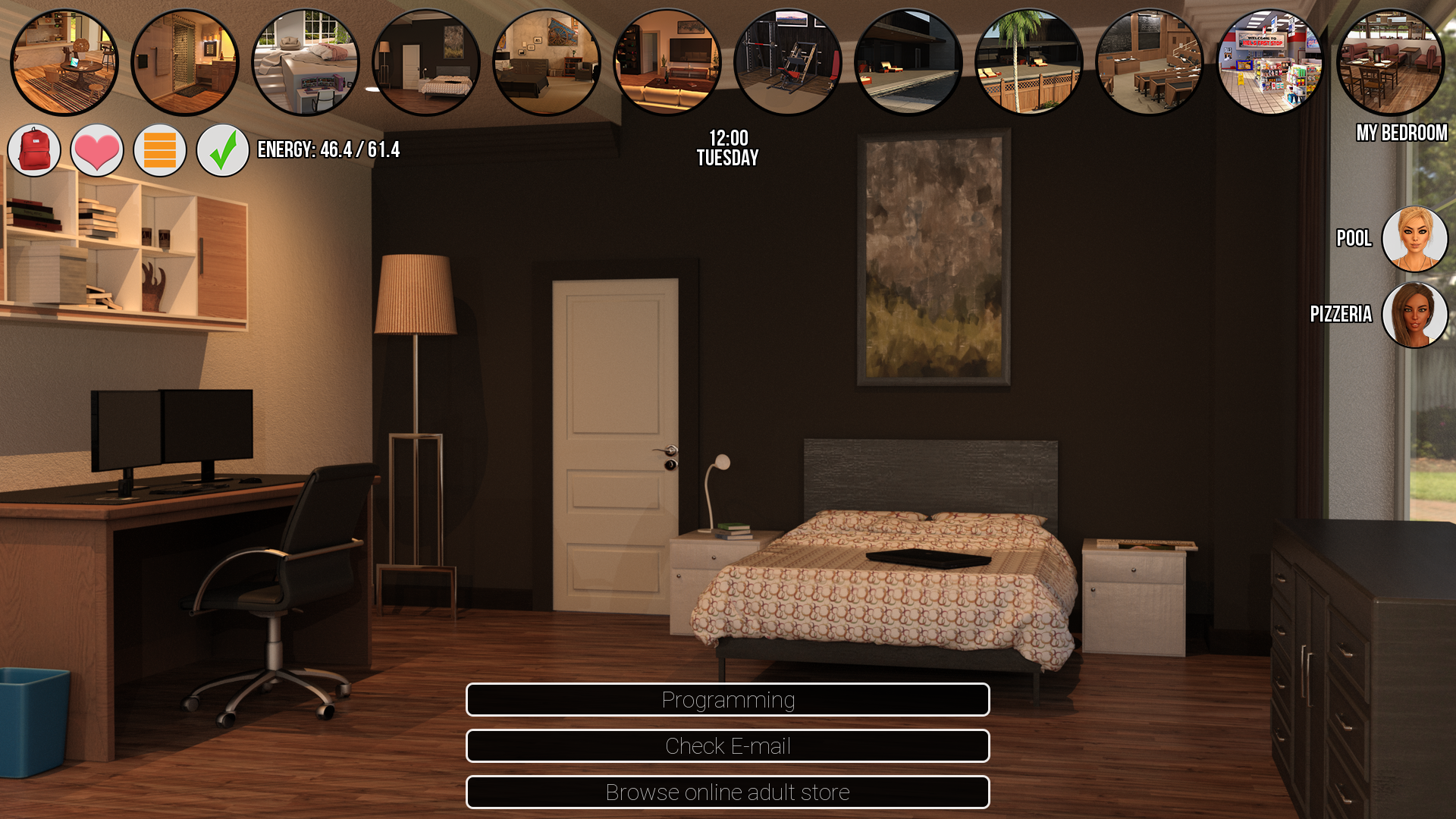 This is the UI at the time I'm writing this, it has seen several different iterations and may change again without me remembering to update this image.
This is a game in development, there will be issues, there will be bugs, but I always try to eliminate them before you guys get to see them.
If you want more information on the development I do weekly updates for all my $1 patrons.

Links:
Latest free version: 0.04.03 for Windows and Mac

Note!

Saves from this version (0.04.03) is not compatible with the latest version of the game.
Install instructions
Windows:

Download and extract the archive, I use 7-zip.
Click on Life.exe located in Life-0.04.03 to start the game.
Mac:

Download and extract the archive, I use Keka.
Click on Life.app to start the game.
Download